We're gonna take it wayyyyy back to today. Like back to the beginning. If I'd had access to these beginner running tips on day 1 it would likely have saved me not only some time, but my sanity and drastically reduced my risk of injury.
Wondering if others struggled as much as me? Yes
Wondering if it would ever feel easier? Uhh, kinda.
Wondering if that ache was normal or a really bad sign? Probably normal.
There are bazillions of tips, tricks and ideas out there to make you a better runner, but what do you really need to know just to get started? Not nearly as much as you might think!!
These tips to start running are going to surprise you in their simplicity and even in not being so freaking hard that you're terrified to lace up and get moving. From taking walking breaks to keeping it fun, I promise they help.
Beginner Running Tips
I've got so many articles here, that I want to try and break them down by topic for you.
Bookmark this page in case you need to come back, ok you will need to, but for now checkout the sections and figure out what you need today.
Embrace the art of run/walk – this will allow you to increase your endurance
Take daily walks to increase your time on feet, this will translate to feeling better on the run
Remember that being a good runner includes cross training: full body and core strength training
Set a goal to run or walk 3 times per week to start
Pick one day a week to be your long run day and slowly increase that each week
Remember that even as a beginner, you need rest and recovery days. Your body needs time to catch up to the new stimulus you're providing.
What's a good distance to start running?
How long should I run as a beginner?
Ahhh that's the question of the ages and the first answer is NOT every day.
At the bottom of this post you'll find graphic to pin for later that includes the entire Couch to 5K program. It's the perfect way to get started…unless you're crazy like me and want to make a half marathon your first race.
Don't be afraid to walk, it's how you'll start learning to spend more time on your feet (in fact it's called the Galloway Method and is an ideal way to train!)
Slow down to run farther, every runner does this when increasing distance
A generally accepted guideline is don't increase your mileage more than 10% a week
Increasing mileage or pace too quickly will result in shin splints or other injuries
Your long run shouldn't account for 50% or more of your weekly mileage
Don't worry about how far you're going, just go!
These tips for beginning runners often get ignored because they sound so basic, but it works.
Don't try to be wonder woman and do it all right from the start. An injury that puts you back on the couch is definitely not motivating.
Want more than just a plan to print on your own? How about access to a coach every week to ask questions? And a community of other runners who are going through all the things you are?
Checkout the new
Online Running Group
for just $19.99 month to get access to 8 coaches and all our courses.
Does Running Get Easier?
Yes. No. It's complicated.
Because in running there is no real finish line. As soon as you run 1 mile, you set a goal to run 2…run 13.1 and you set a goal to run it faster. In that sense it never gets easier because you're always taking on a new challenge.
But, does the showing up consistently to do something hard get easier? Yes. Absolutely.
You build habits which help to get you out the door
Your body adapts to the discomfort and gets stronger
Your endurance continues to grow and that helps you keep training consistently
You start tapping in to the runner's high and begin to enjoy the sweat sessions, to need them
How to Get Better at Running?
The only way to get better at running is to continue showing. It's hard in different ways for all of us. But these things will help you start improving:
What is a good beginner running plan?
I've got a number of printable plans on the site that can help you, wherever you are!
The key is to follow ONE PLAN. They are designed to progress you in a smart way which will prevent injury.
Does your running form matter?
Focusing too much on your form initially can be stressful. Instead pick a couple of key aspects and then check in during your run to see if you're maintaining those good practices.
Checkout my running form tips for easy ways to check in during your run and the only 4 things you need to focus on initially to help you stay injury free and even breathe a little better.
If you're ready for more advanced techniques checkout this comparison on pose and Chi running methods, to find additional tips.
Perhaps you, too, have marveled at the "fanatics" who run in all kinds of weather and treat their training as if it were practically a religion.
These runners don't necessarily possess special dedication pills, rare ambition genes, or are particularly self-disciplined, but have found that running enacts the cycle of pleasure and gratification; offering the unique set of internal and external rewards only running can give. – The Ultimate Beginner's Running Guide by Ryan Robert.
Some people might say beginner running tips shouldn't talk form, but I'm a fan of the idea that we might as well start with good habits because it's a whole lot easier in the long run (pun intended).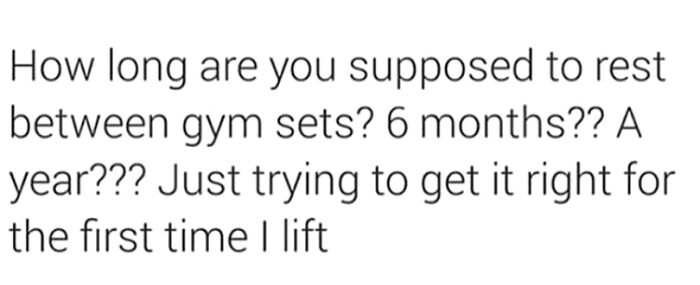 What if you don't have the energy to workout?
In general, prior to my crazy estrogen issue I never considered my energy levels to be honest.
Working out was something I did simply because I loved it and I never questioned that I would get up at 6 am to run.
Now I admit, I'm amazed that I powered through two marathons when most people would have been down for the count. I attribute this to the basics that many of us know or preach, but sometimes don't do.
I needed to feel good so I was following them as often as possible:
Daily goal of at least 7-9 servings of veggies and fruit
Sleep for recovery. Probably more than normal to be honest as my body was trying to keep cortisol levels down to sleep better and not gain weight while marathon training.
Carbs. You cannot workout full steam on a low carb diet or at least I can't. My weight loss always stalls as my energy plummets when I try to be too low carb. Stick to awesome whole grains, sweet potatoes, fruit and yes the occasional cookie! Your body needs carbs for fuel.
Pre-workout supplements for runners. I don't drink caffeine during the day, which means if I choose to use a pre-workout supplement before a long run I am able to truly get a nice performance booster.
Digestion. I didn't know until much later how digestion can impact our energy levels and so much more. Now I take a probiotic and digestive enzyme.
I also found that my energy levels stay higher when I stay active.
If I take a 100% do nothing rest day, my legs feel more sluggish the following day.
So I take active recovery days and do low impact activities like walking or restorative yoga to keep the blood flowing on off days.
Tips for new runners often include tons of rest days, which is fine if you need them! But listen to your body, do you feel better or does it just throw you off schedule when you skip your morning workout?
How to handle the changing weather and allergies?
Indoors or on the treadmill, I don't care a run is a run!
Don't stress too much about the where or the when, just decide you're going to get it done.
Heat, rain, cold, snow, most long term runners will tell you that investing in the right gear has made all the difference in ensuring they get out the door.
What to wear running for beginners?
One of the first questions new runners often ask is "what shoe do you recommend?"
Running shoes are a super personal choice.
But here are some thoughts…YES get actual running shoes from a running store.
Rotate running shoes, so they body doesn't begin to shift my stride or over rely on the shoe for good form.
What works for you is often going to be a bit of trial and error.
Don't skimp on your shoes, I tried for years to use cheaper pairs because I was a poor college kid!! It's not worth the pounding your body is going to take!
I'm over the moon with a low profile running shoe like the Saucony Kinvara and a cushioned neutral shoe like the Hoka One One Clifton. The two are completely different, but have the same neutral feel and low heel drop.
Even the best shoe store may recommend a shoe that doesn't feel great, so no matter what features it has it won't be THE shoe.
Read all the best tips for finding the right running shoe >>

Personally I love running shoes in general and have tried just about everything….seriously everything.
I was open to barefoot, I was open to going from minimal to maximal. I have found that neutral shoes are key and the heel drop really matters, but that's MY body.
What other gear?
A basic GPS running watch (you don't need all the bells and whistles)
Shorts or capris that don't ride up while you run causing chafing (I like these longer Lulu shorts)
Dry fit shirts are amazing, but honestly I ran my first marathon in a cotton t-shirt!
What was the best advice you received when you started running?
Any other running questions you have?
Other ways to connect with Amanda
Instagram Daily Fun: RunToTheFinish
Facebook Community Chatter: RunToTheFinish
Sign Up to Receive a Weekly Newsletter with Top Running Tips and Laughs
BONUS: Beginner Running Program
As adapted from the official Couch to 5K, here is a beginner running program that will help get you started. Tips for running a 5K are all about the things listed above, so don't over think it.
Just start at day one and keep going.